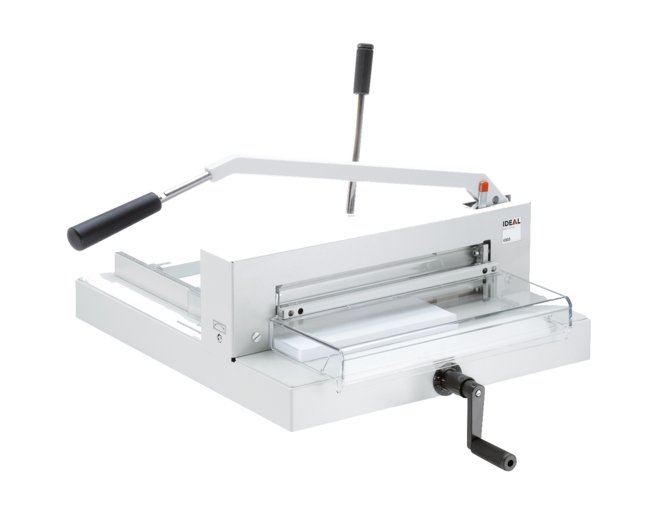 Key Features:
Cutting length: 430 mm
Cutting height: 40 mm
Precise alignment
Main Description
Safety is paramount with this manual desktop office guillotine. Utilising IDEAL's Safety Cutting System of features, it has a transparent safety guard that must be closed for cutting to begin, safe blade-changing processes, and a blade lever with overload protection. Cuts up to 500 sheets of 70 gsm paper. Easy to operate with a solid all-metal build, there is an optional stand available. 
For prices please call us on
0161 745 7950