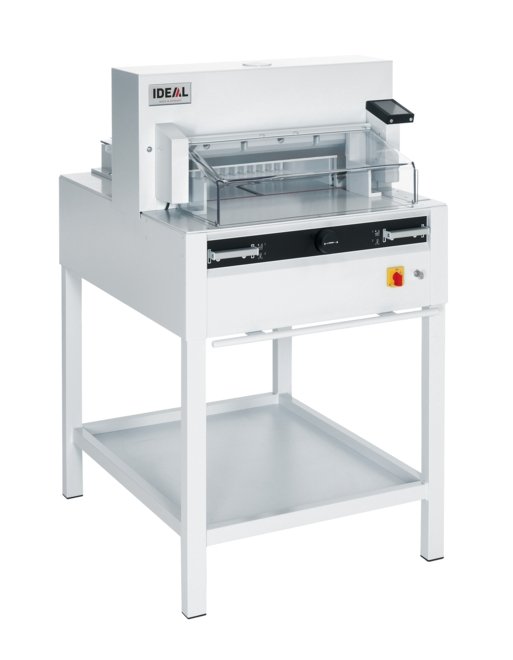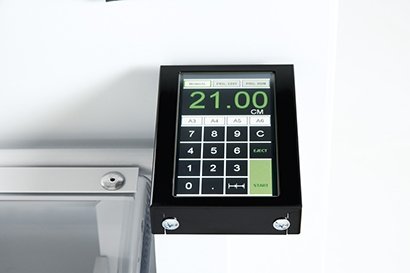 Key Features:
Cutting length: 475 mm
Cutting height: 80 mm
Electronic touch pad with digital display
Up to 99 programs can be stored
EASY-CUT blade activating bars
Safe two-handed operation.
Main Description
Packed with safety features from IDEAL's Safety Cutting System, including front and rear safety guards, the 4855 is a powerful professional guillotine with automatic blade and clamp drives. A solid all-metal build, the system uses cutting blades made from high quality German steel. It has a 475mm cutting length and 80mm cutting height and comes with a stand, storage shelf, tool holder and stacking angle.
For prices please call us on
0161 745 7950